Worktop – which material to choose?
Worktop – which material to choose?
There are many different options for personalisation in kitchen design, but let's take a closer look at kitchen worktops, the most current materials and their practicality and usability. The most common are surfaces made of stone, solid wood, acrylic or laminate. But which one?
The choice of material should take into account its properties and durability. Lifestyle and how often and how the surface would be used also influence the choice.
Stone mass
Solid stone surfaces offer a wide range of colours and patterns. The surfaces are easy to clean and resistant to scratches and heat, which is particularly useful for every home cook. The surface of the stone mass will feel cooler to the touch than other materials and will give the design an industrial feel.
Solid wood
Solid wood will stand out in the interior and create a pleasant, cosy atmosphere. Most often, solid oak or beech is used, but walnut, cherry or acacia surfaces are also available. Owners of solid wood surfaces are advised to avoid prolonged contact with water and hot cookware.

Laminate

Laminate is the most versatile of all tabletop materials, as it can mimic hundreds of finishes and shades, from wood to marble. Laminate is easy to match to any kitchen and interior design. From a cost perspective, it is also relatively cheaper than other materials.

Acrylic
Acrylic is a smooth, water-resistant material that requires no special maintenance and is resistant to minor scratches. The versatile properties of acrylic give customers a wide range of surface customisation options and will give your kitchen an elegant and modern look.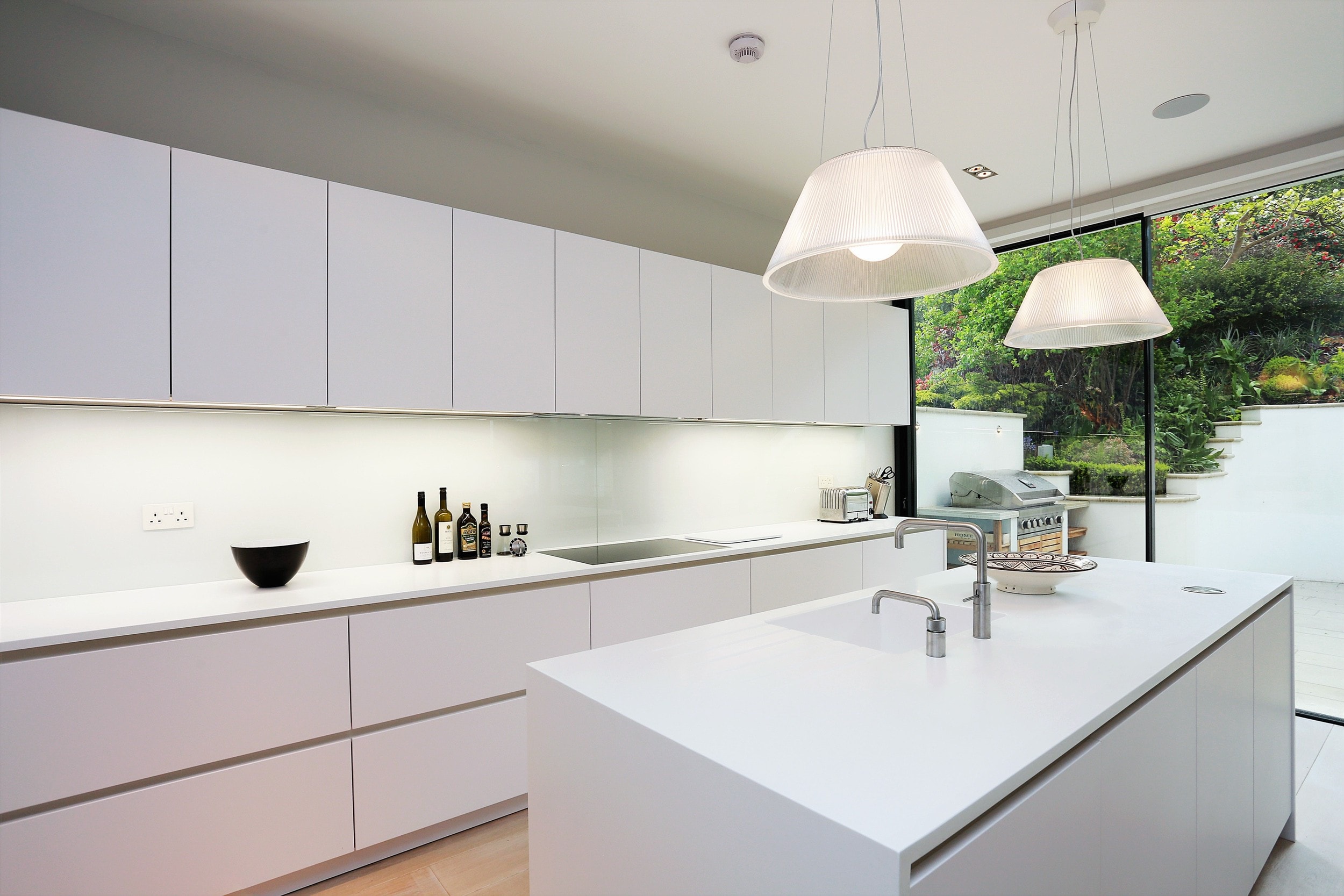 If you too are interested in an elegant solution for your kitchen, feel free to contact our team here!

Related posts
Which style to choose? Sometimes finding the right kitchen solution is easy if you already have a strong interior style guideline to follow, but finding the right style for you is often more difficult than it might first seem. It's a well-known fact that the kitchen is the heart of any home. It's not just…

basket systems for corner lockers One of the main functions that every modern and functional kitchen should fulfil is to store things in a convenient and handy way. To make sure that the things you don't need every day are always close at hand and within easy reach – it's incredible to plan the technical…